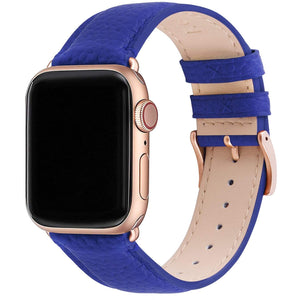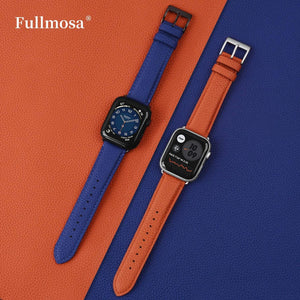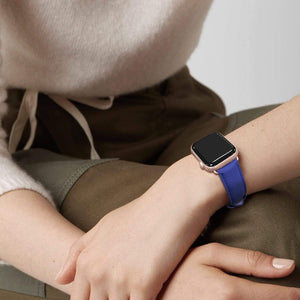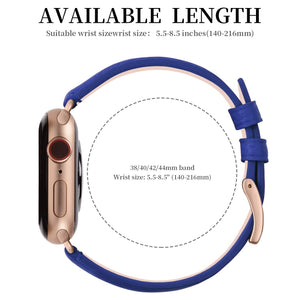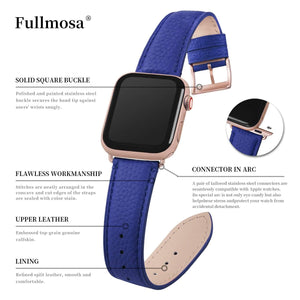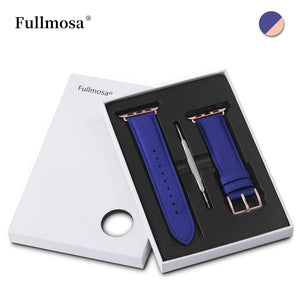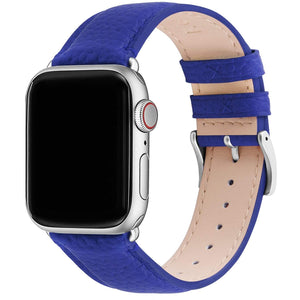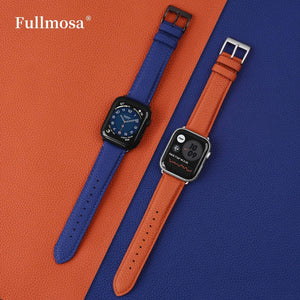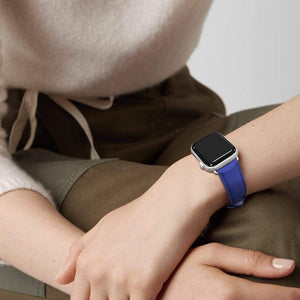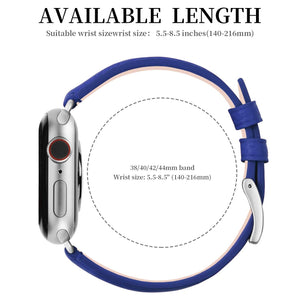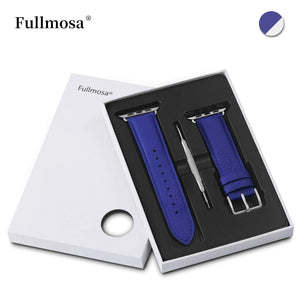 Litchi-Bosin Series Intro--More Supple Stylish and Stereoscopic

An upgraded version of the ever-popular Litchi Series.
Under the classic pebble full-grain leather top, the strap was padded with microfiber to be a delicate streamlined shape, which gives a better snug fit to wrists and distributes watch weight evenly. Stainless steel-made connectors let the strap fix into Apple watch securely without accidental falling-off. Fits 5.5-8.5'' wrist size.
Our watchbands are not limited to the Leather material, for more options please click: Silicone apple watch bands and Mental apple watch straps
Brand: Fullmosa
Swap in Seconds: 2 slide-in-style stainless steel connectors let Apple Watch 6 band fit and fix into Apple Watch snugly.
Color: Electric blue
Buckle: Silver, Gunmetal, Rose gold
Material: Genuine Top Leather
Band Length: The watch band suitable for wrist 5.5"-8.5"
Band Widths: 38mm, 40mm, 41mm, 42mm, 44mm,45mm
Compatibility: Apple watch 45mm/41mm (series 7), Apple watch 42mm/40mm (series 3 series 2 series 1), 38mm/44mm(series SE/7/6/5/4) Apple Watch Nike+, Hermes, and Edition

Free Gift:a Soft TPU Protective Case JUST for Apple Watch SE/Series 6/5/4/3/2/1,NOT FOR SERIES 7
Additional resources
Litchi-Bosin Apple Watch Band  | Guarantee | How to care leather