Watch Band Fitting Guide
Fullmosa's wrist watch band compatible with most smart watches and traditional watches with watch Lug Width between 14mm and 24mm, Most watches are equipped with a standard wristwatch band, and our wristwatch band can match most smart watches. Without any doubt, our wristwatch band is the most suitable for you, please find the wristwatch band that fits you by the following steps.
Tips: Apple Watch owners should check the Apple watch band series
Step 1.
Way

s to choose the size of you watch
Check the back of your watch where the size is written;
Measure the width between two watch lugs(see picture attached);
Locate your watch in the size chart below;
Consult us with your watch model
Step 2. Buy bands to fit lug width
14mm | 16mm | 18mm | 19mm | 20mm | 22mm  | 24mm
Step 3. Quick Release Device
The band is equipped with quick-release pin, which makes installation process tool-free, and additionally, a tool is included to take off your old band.
These two device allow you to switch bands with a few snaps
Please refer to the pictures below.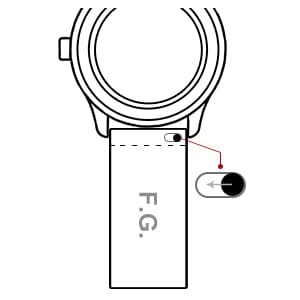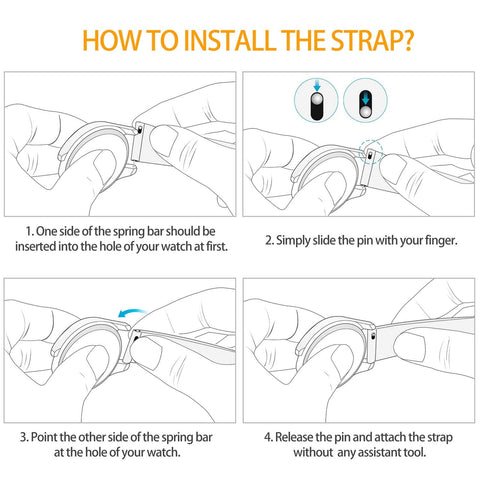 Step 4. What about length?
Our watch strap can be individualized adjustment to achieve the perfect fit. Two cross-stitched collars allow the ban to be secured. Refined, Durable, and Comfortable all in one. Please measure the strap length as follows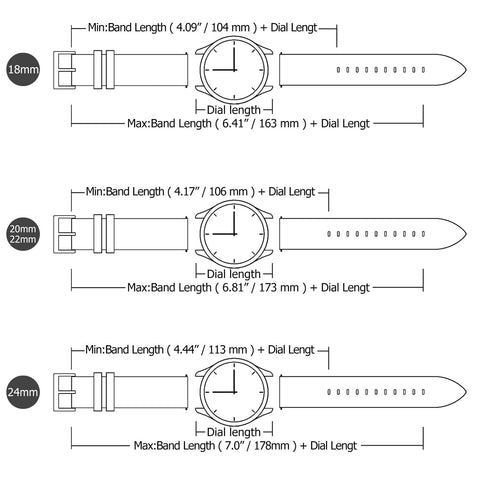 Wish to find your favorite watchband