How to remove the links
Please refer to the pictures and videos below to remove the extra links, If you receive the product and find that it is not easy to disassemble, please do not disassemble it forcefully. You can apply a little vegetable oil to the disassembly area. After a few minutes, you can disassemble it successfully. Also, please make sure to push the pins out following the direction of the arrows on the backside of the band.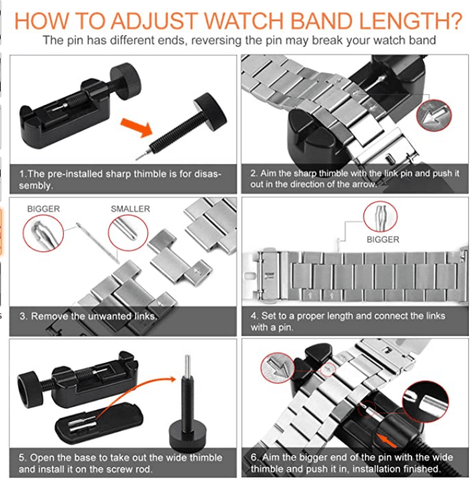 Q:Can I get free links if the strap is short?
A:If the strap is short, we will provide extra links for free.
A: What should I do if my tool breaks?
Q: We can send you new tools for free