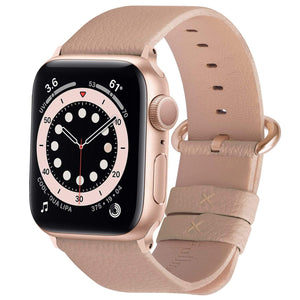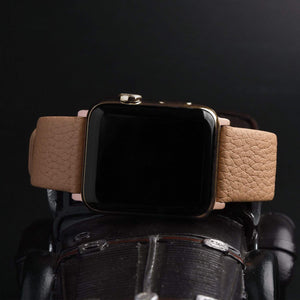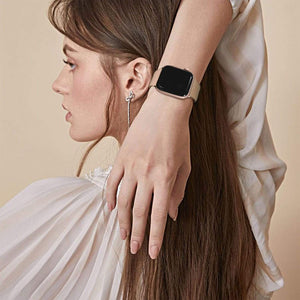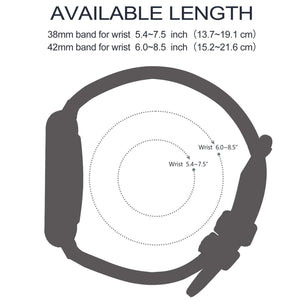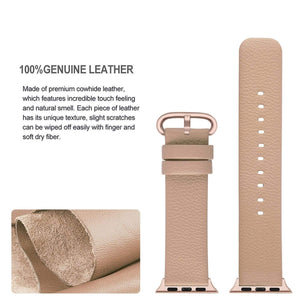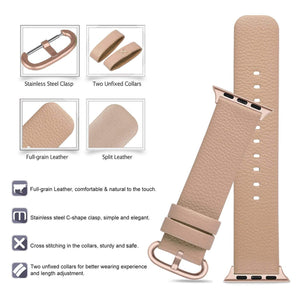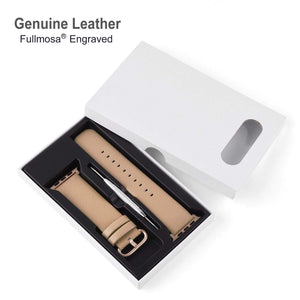 Litchi Series Intro

Litchi Series is named after its iconic litchi grain and made of strictly selected top grain genuine leather. It is a well-acclaimed leather strap among global unisex collectors. The stainless steel made connectors and polished oval buckle are also helping it build up the wearer's charisma in different dimension. On this basis, we offer many buckle color choices--from gun-metal to rose-gold.
Our favorite part is the buttery-soft touch created by the inner calfskin lining~ Don't believe it? Wrists never lie.
Our watchbands are not limited to the Leather material, for more options please click: Silicone apple watch bands and Mental apple watch straps
Brand: Fullmosa
Swap in Seconds: Integrated quick release spring bars and Apple Adapters
Color: Camel
Buckle:Rose Gold
Material: Genuine Top Leather
Band Length: 38mm/40mm/41mm band suitable for wrist 5.4"-7.5"(137mm-190mm), and 42mm/44mm/45mm band for wrist 6.0"-8.5"(152mm-216mm)
Band Widths: 38mm, 40mm, 41mm, 42mm, 44mm,45mm
Compatibility: Apple watch 45mm/41mm (series 7), Apple watch 42mm/40mm (series 3 series 2 series 1), 38mm/44mm(series SE/7/6/5/4) Apple Watch Nike+, Hermes, and Edition
Additional resources
Litchi Apple Watch Band | Guarantee | How to care leather?